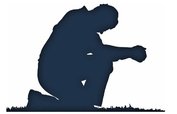 James 5:13-15a
Are any among you suffering? They should pray. Are any cheerful? They should sing songs of praise. Are any among you sick? They should call for the elders of the church and have them pray over them, anointing them with oil in the name of the Lord. The prayer of faith will save the sick, and the Lord will raise them up.
everyone impacted by COVID-19 especially the front-line health care workers, essential workers, decision makers, those working on and distributing the vaccine, people who have the virus and those grieving the loss of loved ones
Belize, Guatemala, Honduras, Mexico
our Black, First Nations, Métis, South Asian, LGBTQ2+ brothers and sisters and all those who experience discrimination
our thoughts and prayers are with Barb and Sarah Eley on the death of Jeff and Joyce Duffield on the death of her brother-in-law Lloyd Franklin
Bart, Bette, Caden Gidge and his family, Debra, Fran Stewart, Georgina, Grace, Harry, Heather C., Jeannie, Jim & Julianna, Joan Dechert, Leila, Linda, Mabel, Marion, Sandy McPhedran, Sarah Rose, Sheila& Roy Yorke, Shirley Franklin, Susan, Tammy, Wendy; those struggling with physical or mental conditions, caregivers, the lonely, the homeless
Anishnabeg Outreach; Canadian Foodgrains Bank; Early ON Program; East Wellington Community Services; Mission& Service; the Rural Women's Support Program
Eramosa: Barrie Hill and Speedside United
Creemore-New Lowell
First Dawn Eastern Edge


​
Prayer List
is included in the weekly announcements and lifted up in prayer in worship.
Prayer Requests
can be added by emailing the office at
rockwoodstoneuc@gmail.com
​.
In this time of COVID-19, we pray:
When we aren't sure, God,
help us be calm;
when information comes
from all sides, correct and not,
help us to discern;
when fear makes it hard to breathe,
and anxiety seems to be the order of the day,
slow us down, God;
help us to reach out with our hearts,
when we can't touch with our hands;
help us to be socially connected,
when we have to be socially distant;
help us to love as perfectly as we can,
knowing that "perfect love casts out all fear."
For the doctors, we pray,
for the nurses, we pray,
for the technicians and the janitors
and the aides and the caregivers, we pray,
for the researchers and theorists,
the epidemiologists and investigators,
for those who are sick,
and those who are grieving, we pray,
for all who are affected, all around the world...
we pray
for safety,
for health,
for wholeness.
May we feed the hungry, give drink to the thirsty,
clothe the naked and house those without homes;
may we walk with those who feel they are alone,
and may we do all that we can to heal
the sick--
in spite of the epidemic,
in spite of the fear.
Help us, O God,
that we might help each other.
In the love of the Creator,
in the name of the Healer,
in the life of the Holy Spirit that is in all and with all,
we pray. May it be so.
A prayer during times of COVID-19 by the Right Rev. Richard Bott, originally posted on Facebook. Moderator Bott encourages the sharing of prayers he posts throughout his term.
Week of Guided Prayer
Enjoy a one week retreat in the midst of your daily life. Beginning the
first Sunday
in
June,
this is an opportunity for you to deepen your relationship with God. This year's theme is
Abundant Life.
World Day of Prayer
The
first Friday
of
March
, our congregations join with neighbouring churches for the World Day of Prayer. This global ecumenical movement is led by Christian women who welcome you to join in prayer and action for peace and justice.
Please
go to Life in Our Churches for a list of this week's events.