Introduction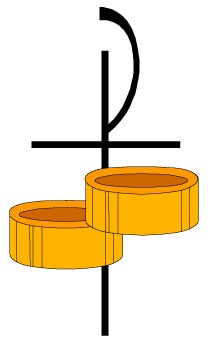 Congratulations on your upcoming marriage and thank you for considering Rockwood United Church and Stone United Church, which make up Rockwood-Stone Pastoral Charge. We believe our churches are special places and would be pleased to share our facilities with you.

Our Churches
Rockwood United Church, founded in 1867, accommodates 175 people in the pews. The interior colours are pale blue and burgundy. Both an organ and keyboard are available for use. The church has two one-metre-wide aisles, one on either side of centre.

Stone United Church, built in 1863, accommodates 110 people. The interior colours are dusty rose and cream. An organ is available for use as well as a piano. It has a 48" wide centre aisle.
​
Both churches are wheelchair accessible.

Who will officiate at our wedding?
Our Minister is Reverend Heather Leffler. Heather can be reached through the church office at
519-856-4160 or at 519-265-7385 or hleffler@rogers.com .

Normally, all weddings will be conducted by Heather. Arrangements may be made to have another minister participate in the service.

What does the Church expect from us?
Dates: Confirm your preferred date, time and location of your rehearsal and wedding with Heather as soon as possible. She will want to meet with you once or twice before your rehearsal to plan your marriage service.
​
Licence: Acquire your marriage licence at your nearest municipal office within three-months of your wedding. If you have been divorced, you will need a divorce number to receive your licence. Please give your marriage licence to the minister at the time of your rehearsal.

Fees: Whether you are to be married in one of our churches or at another location by our minister, there is a fee of $650.