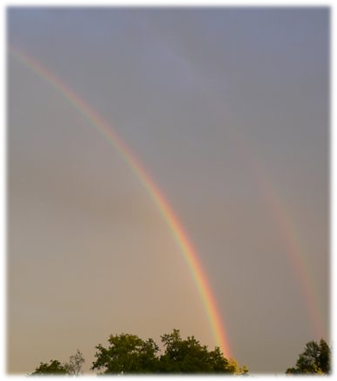 Scripture: – Psalm 8 NRSVUE https://www.biblegateway.com/passage/?search=Psalm%208&version=NRSVUE
From Rev. Heather Leffler:
On this Trinity Sunday, I am reminded of the words of the familiar hymn –
Holy, holy, holy!
Merciful and mighty
God in three persons
Blessed Trinity!
I find myself reflecting on the many, many different ways God meets us in our lives.
To Adam and Eve, God was creator and companion … to Abraham and Sarah – guide, protector, giver of life … to Moses – the great I am … to the Israelites – a pillar of fire by night, a cloud by night, provider of food and water … to Jesus – Father, Abba (Daddy) … to the woman at the well – living water … to the lepers, blind and lame – healer … to followers then and now – Saviour and redeemer … to the disciples and us – master, friend, Spirit, guide, comforter and protector.
The gift of the one who is Holy Mystery and Wholly Love to us is that God who gives us life is with us in life, in death and in life beyond death. Wherever we are on our journey, the Holy One is with us. Today is a day to give thanks for our Lord and Sovereign. May you feel the presence of God with you today and always.
Contemplation and Conversation
Which person of the Trinity speaks to you today?
Prayer
Creator, Redeemer, and Giver of life,
we give thanks that you are our comfort and strength;
our hope and support and our light and our way. Amen.
Rockwood Stone Worship
If you missed Sunday's worship service, visit our Rockwood Stone YouTube page.